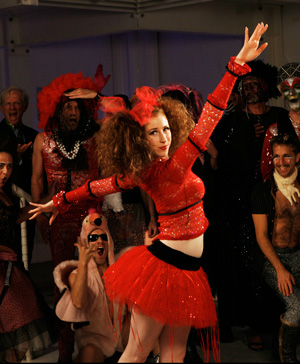 THE GLITTER EMERGENCY

Winner - Best California Short - California Film Awards
Winner - Best Short Narrative - Reelout Queer Film + Video Festival
Winner - Best Experimental Film - Los Angeles Cinema Festival of Hollywood

"Enormous visual and musical inventiveness...full of pleasure and joy...Festa gives a bravura performance." —Film Threat
From the director of the internationally acclaimed, award-winning music film Apparition of the Eternal Church comes a joyous fantasia of classical music, ballet, drag and silent film.
Set to the haunting Canzonetta and barn-burning Finale of Tchaikovsky's Violin Concerto, The Glitter Emergency tells the story of Peggy the Peg-Leg Ballerina (Trannyshack and Viva Variety favorite Matthew Simmons, a.k.a. Peggy L'Eggs) whose dreams of ballet stardom are thwarted by her disability and by her servitude to two Depraved Evil Stepsisters (Rumi Missabu of the Cockettes, Eric Glaser). Supernatural intervention comes in the form of two mercurial Pixies (Martyn Garside and San Francisco Ballet principal dancer Jaime Garcia Castilla) and the Mephistophelean violinist Stringendo (director Paul Festa), who pursue Peggy up and down the hills of San Francisco. In the culminating ball scene, the Pixies vanquish the stepsisters, and Peggy triumphantly manifests her inner ballerina (SFB's Sylvie Volosov, above).
The first film commission of ODC Theater, The Glitter Emergency is at once a screwball-comedy homage to silent film, a mash-up of classical ballet and drag, a comedic metaphor for Festa's own struggle as a violinist with a hand injury, and a reinvention of the music video genre for a classical masterpiece.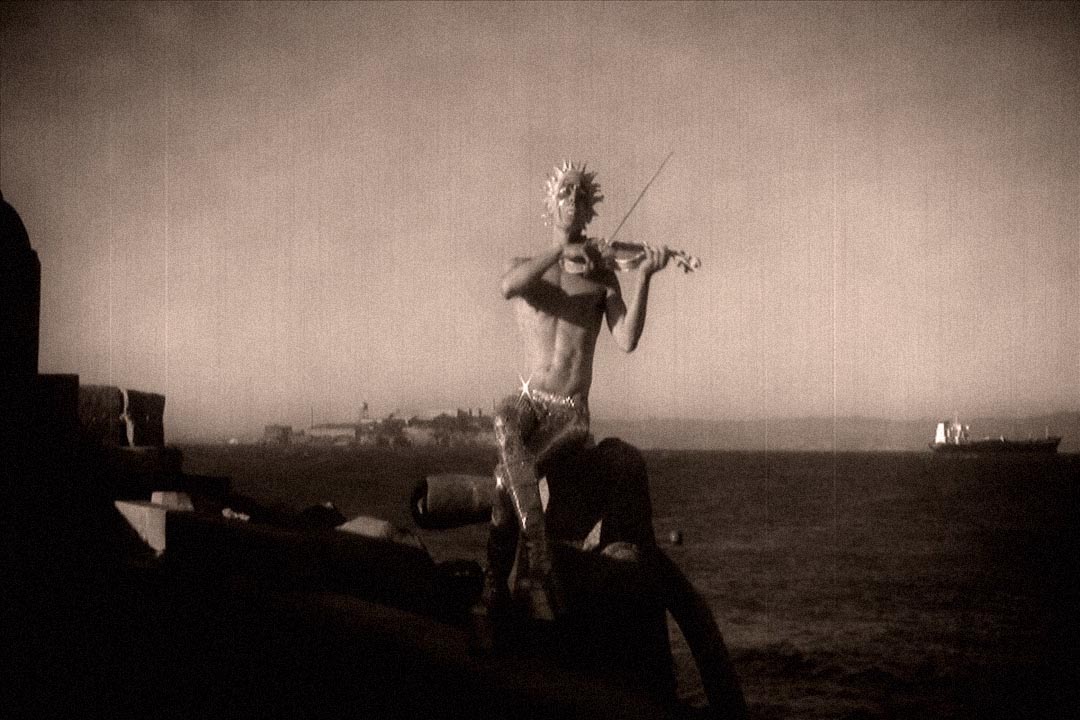 Writer, producer and director Paul Festa as Stringendo in THE GLITTER EMERGENCY